Buster FetcherⓇ Report

Millions of Packages Analyzed:

Shipping data in Canada.

The report presents the findings from an analysis of millions of packages shipped in Canada by the four major national carriers (Canada Post, FedEx, UPS, and Purolator). We'll publish a new issue of the report every quarter. So you'll always be on top of the latest trends.
WHO IS THE BUSTER FETCHERⓇ
REPORT FOR?

Do you own or represent a Canadian company that ships packages? This report is for you and your team, no matter how much you ship.

It's as simple as that!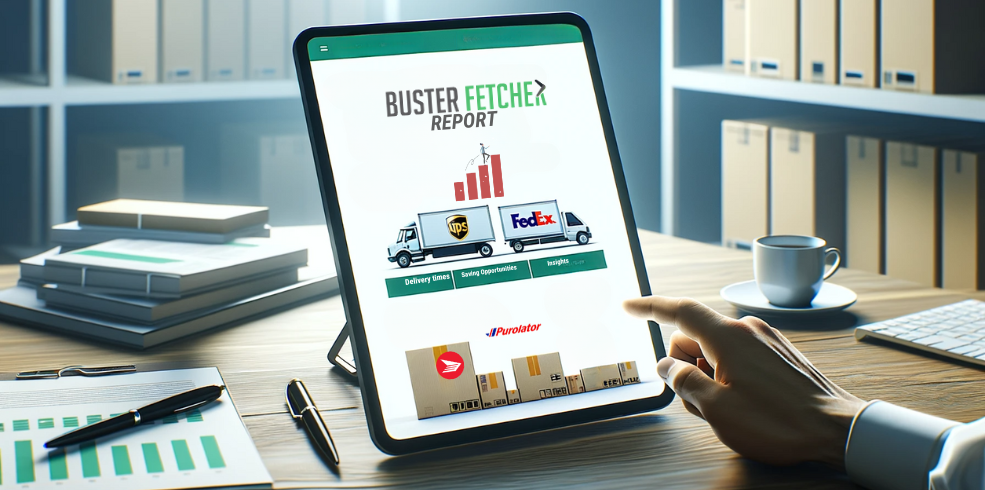 08 - Content - Split image
BUSTER FETCHER REPORT
2023 Q3 SHIPPING ANALYSIS
Shipping Analysis for Canadian Shipping Carriers:
Canada Post, UPS, FedEx and Purolator.
1,703,862 packages analyzed
Data Collection from July to September 2023.
What Is This Report About?
Welcome back to our latest Buster Fetcher® Report! Think of this as your guidebook for understanding the world of shipping in Canada. With the fast-changing shipping industry, our Q3 insights give you a fresh, inside perspective. You're getting the newest data and trends straight from our research vault!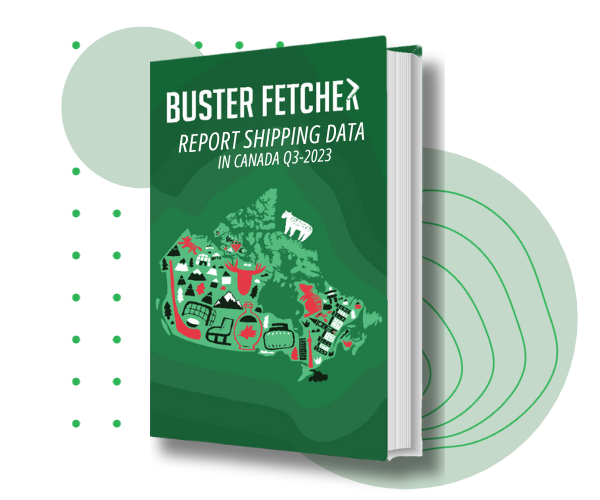 Let's Unwrap the Insights!

This report has all you need to make sense of shipping in Canada. Let's get started!