Maximize your refunds for

late deliveries

unused labels
and increase your profits.
Without checking all of your shipments, it's difficult to claim everything you're owed, even if you pay for guarantees. However, with our tool doing the work for you, you'll recover that money effortlessly.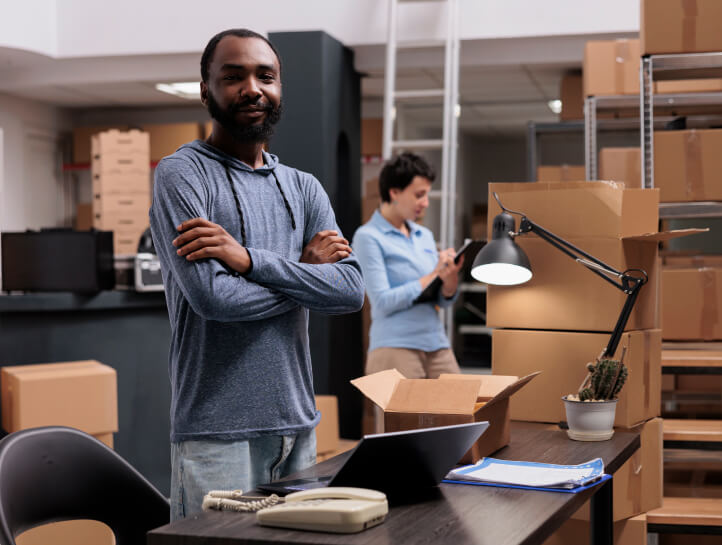 Alexandre Blais for president
Just a short message to bring to light the fabulous work of Alexandre Blais at customer services. Adding a positive vibe to a commercial environment is a great plus value to Buster Fetcher.
Great experience!
These guys gave us plenty of resources for my business. I am now confident that my shipping service will be efficient and profitable.
Very human and professional interaction
I love the concept of the company, and the fact that I don't need to bother myself with filing claims.
A Pleasant Surprise!
I signed up and was shocked at how much money they found for me! My only regret was not doing this 6 months ago!
Excellent customer service!
Awesome platform to save on shipping fees with an excellent customer service!
I love everything about it!
The "shipments" page provides me all the info I need at a glance. I appreciate it even for my shipments that are not guaranteed. The claims are triggered automatically.

Create an account in just 5 minutes

Find out what reimbursements are available for your business

Receive your money directly from the carrier
Did you know that most shipping services offer
a
money-back guarantee

for late deliveries?

Canadian companies that don't routinely file claims for late deliveries pay up to 30% too much for shipping… until they discover Buster FetcherTM.

You lose pure profit when your team forgets to make certain claims.
You're paying dearly for those unused labels sitting in your files.

Never again forget to claim compensation from your carrier for a late delivery or an unused shipping label.

Keeping track of delays and errors is tedious. That's why our technology handles it for you.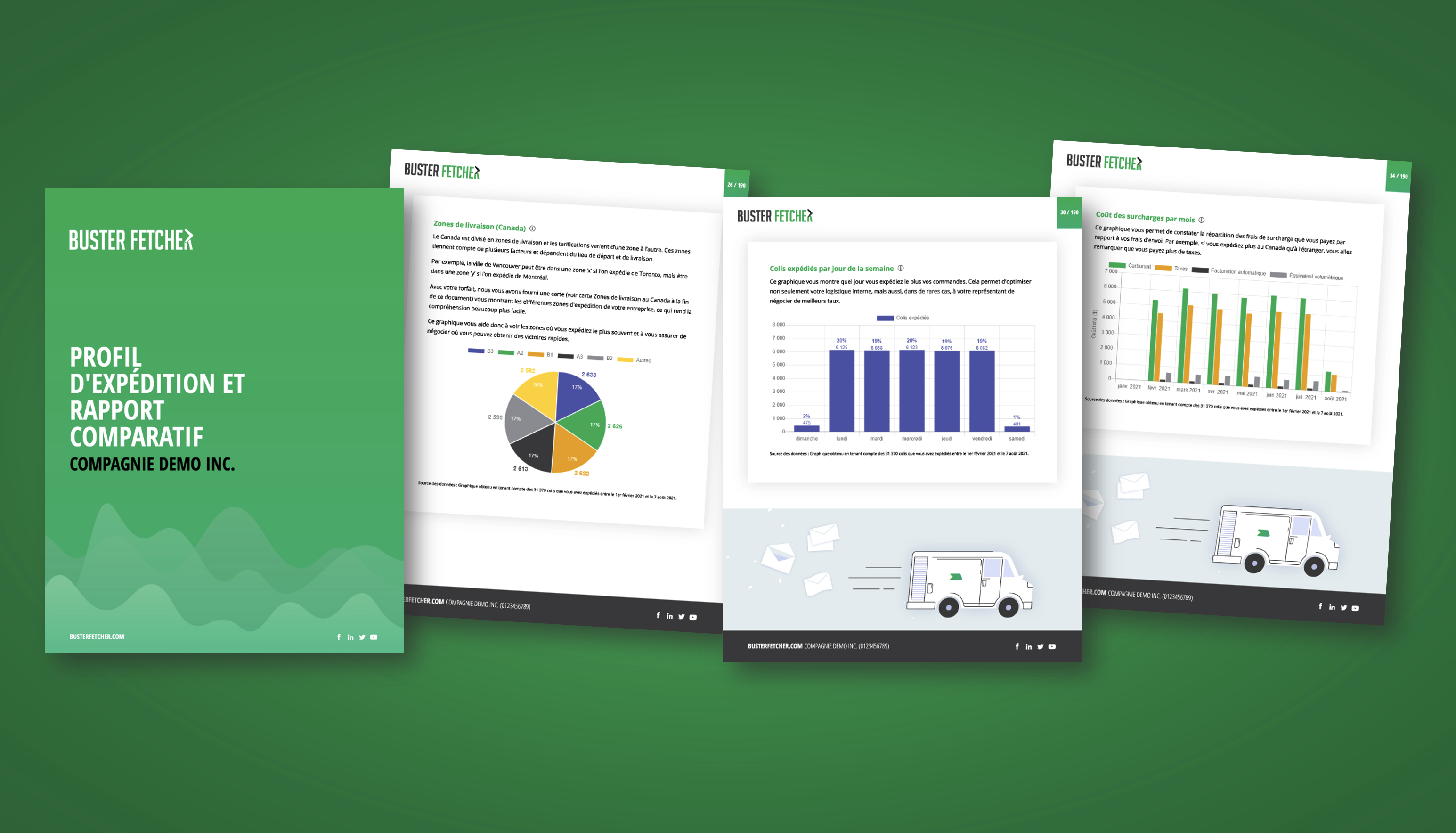 Get your refunds on your carriers' delivery mistakes
without adding to
your team's workload.

Keep your processes
Create your account and let our technology claim what you're owed for you.

Benefit from 24/7 monitoring
Our system analyzes all of your transactions with your carrier. No exceptions.

Recover overpayments
Receive your refunds directly from your carrier.
We do everything possible to make
managing shipping and complaints easier.
53%
record percentage of late deliveries and refunds for one client
$10,000
record refund for 4 unused labels
62%
of Canadian companies pay for labels they don't end up using

Refunds

Reports

Shipping Club
Get

your refunds.

No monthly fees.
Win-win model.

We charge you a percentage of the amounts you claim, so you don't pay anything unless you get your refund.

No risk, no commitment. Just the certainty that you'll be saving as much as possible on your shipping.

Enjoy free, automated, 24/7 monitoring.
+
Get reimbursed directly by your carrier for packages they deliver late. Without lifting a finger.
+
Make sure you receive a refund whenever a shipping label turns out to be unused.

Monitoring of the data collected on all your shipments
Automated claims
Refund right on your shipping bill
Analysis of your carriers' performance
Compliance with the strictest IT security standards

Tired of receiving refunds?
You can delete your account anytime… but you won't want to.
Recover up to 30%

of your current commercial shipping costs.

Create your Buster FetcherTM account.

Let our technology analyze your opportunities for refunds.

Receive your refunds directly from your carrier.
What a Buster FetcherTM account
does
for you
Is your industry suffering from soaring shipping costs? It's hard to stay ahead when expenses keep rising. We get it.
But you're probably paying for your carrier's delivery mistakes without even knowing it. There's nothing worse than having to keep a close eye on every shipment, only to have to make use of your guarantees.
The good news is that we've created a secure, fully computerized system that analyzes your carrier accounts and sends out claim requests for you. Credits are applied directly at the source.
What does that mean? Some of our clients have been receiving up to $20,000 a month since creating their Buster FetcherTM account. Recently, one of them recovered $10,000 for 4 cancelled labels that were meant to be claimed, but forgotten somewhere between the warehouse and the accounting team. Can you imagine?
Get all the refunds you're entitled to for packages that reach your customers late. Get refunds for all your unused labels. No exceptions. Find all the billing errors that affect your budget. All without changing your ways. Creating a Buster FetcheTM account only takes 5 minutes of your time. Those are 5 minutes that pay for themselves over and over again.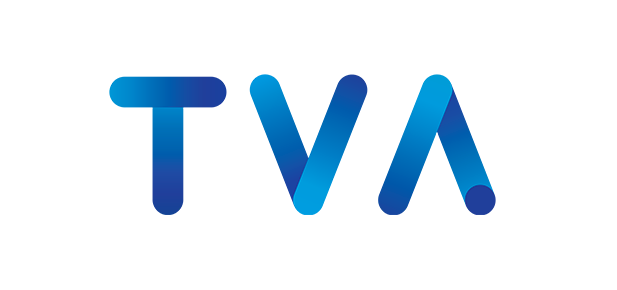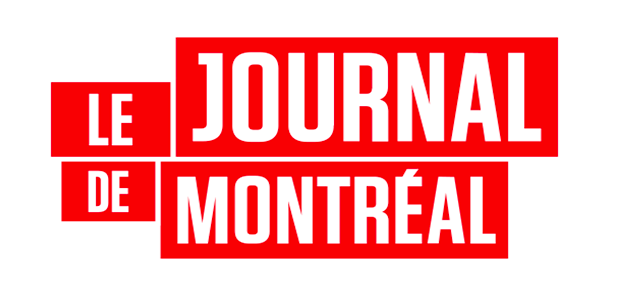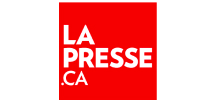 Download the eBook by Matt, CEO of Buster FetcherTM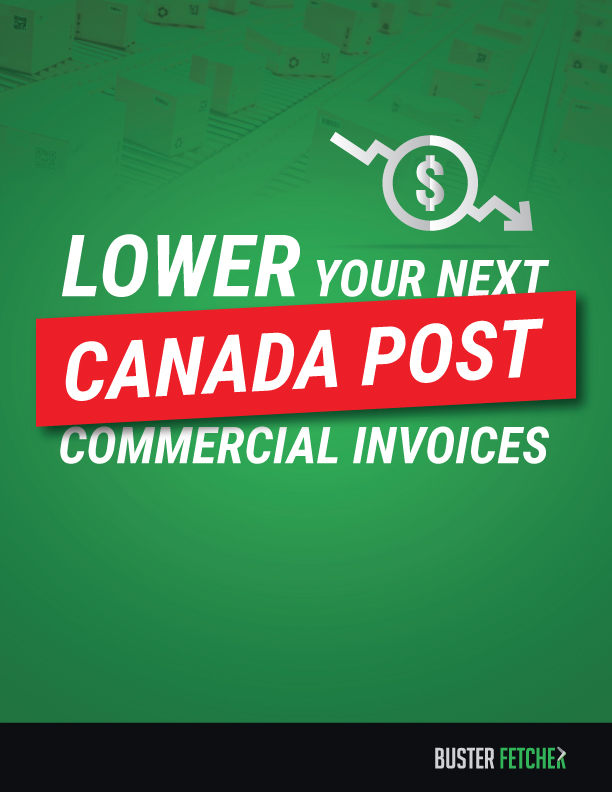 Download our system in 3 simple steps
Reduce your next commercial Canada Post bill
140 - Newsletter - Banner
SUBSCRIBE to BUSTER FETCHERTM
Join the nearly 2,000 Canadian customers who save on shipping every month with Buster FetcherTM